[nextpage title=" "]
A crazy tournament preview is just what the craziest tournament in the Ncaa needed. We examined the November schedule of all the 64 teams that are part of our Mid-Major Fantasy Tournament in order to find out the challenges the top seeded teams will have to face and guess on the possible Cinderellas.
East Regional
Rhode Island #1 – Kent State #16
Rhode Island: the Rams should be able to put up good numbers in the games against Dartmouth, Marist and Brown, before a tough game against Cincinnati. The game against Belmont should be good to improve on the team's averages and URI will have to stay focused against Valparaiso towards the end of the month.
Kent State: the Golden Flashes will begin their season with games against Cleveland State and Mississippi Valley State before playing Hiram, a Division III team, a game that should boost their averages before two tough match-ups against South Dakota and Northeastern.
Davidson #2 – Wagner #15
Davidson: a relatively easy start for the Wildcats against Appalachian State before playing Clemson, Charlotte and Mercer. Only four games, but most of them should be close.
Wagner: the opener is against Uconn, but if they can avoid a blowout they will continue on a much easier schedule against UMass Lovell and Fairfield, both winnable games, and go on to face American and Rider before a month finale against Massachussets.
Chattanooga #3 – East Tennessee State #14
Chattanooga: the Mocs start with a  one-two punch against Tennessee and North Carolina. They go on to play an easy game against Hiwasse College to get the team averages back on track before playing Central Arkansas and Kennesaw State. They wrap up the month with an easy game against Coastal Carolina.
East Tennessee State: this is an easy schedule on paper, although the games against UNC-Wilmington and UC-Irvine might be more difficult than what it seems. The first opponent will be Fordham, followed by Detroit, likely two balanced games. The game against Milwaukee should not present any problem, unlike South Dakota on the following day.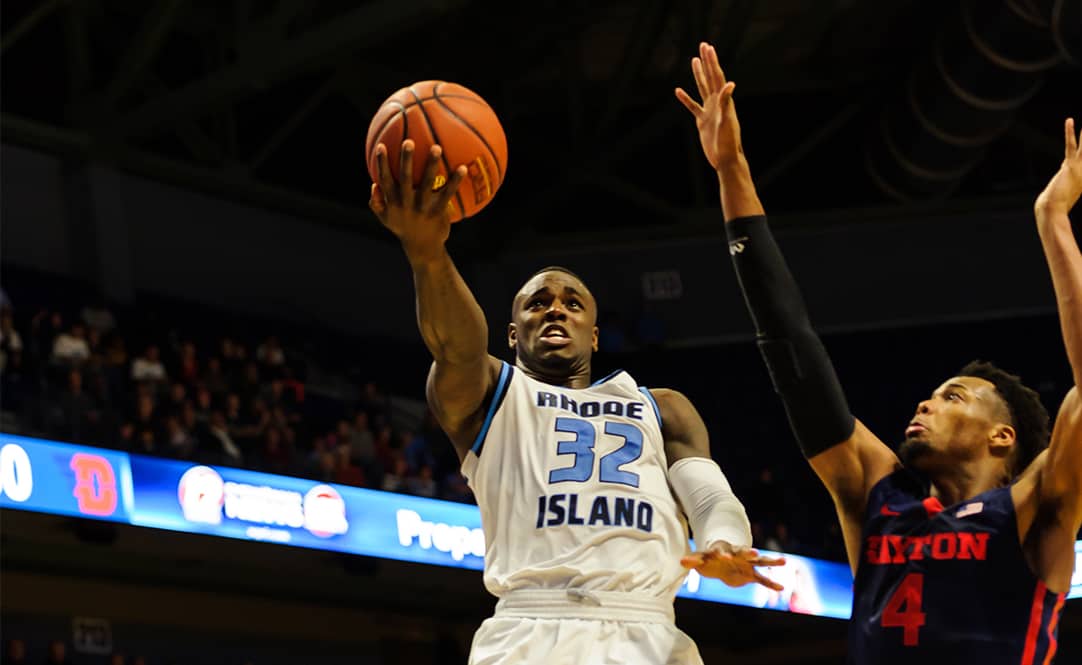 Buffalo #4 – Tulsa #13
Buffalo: the Bulls will play two top 25 teams in the first month, and will likely lose to both of them. The opener against Niagara will be followed by two easy games against Nazareth and Alaska Anchorage (non-Division I teams): this is where they have to put up good numbers to make sure they have a chance in this tournament.
Tulsa: only Division I opponents for the Hurricane, and a much more difficult schedule than Buffalo's. They open the season with a winnable game against Jascksonville State, but they play Wichita State next. New Orleans will be their third opponent, followed by Oregon State, before finishing up against Oral Roberts, likely a tough game. The Beavers and Privateers games will be the decisive ones.
George Washington #5 – Green Bay #12
George Washington: an easy start for the Colonials against Maryland Eastern Shore in the opener. They will go on to play Siena and Arkansas-Pine Bluff before a couple of tough games against Georgia and Penn State. They will meet Harvard to close the month, a game that could go both ways.
Green Bay: the two games against Northland College and Pacific will allow a strong start and should be used to create a cushion for the rest of the month. It will be important to avoid a blowout loss against Murray State, the first game of a tough stretch, that includes Bowling Green, UKMC and Central Michigan. They will finish the month with a big game against Kansas State.
BYU #6 – Siena #11
BYU: six November games in the Cougars' schedule. The opener is a sneaky-hard game against Princeton, followed by Coppin State three days later, where BYU should try to put up good numbers. They have Coastal Carolina before a tough game against Saint Louis. The monthly schedule ends with winnable games against Utah Valley and Utah State.
Siena: the Saints have a busy schedule. The opener against Cornell should boost the team's confidence before tough games with George Washington, Kansas and UNC-Ashville. They go on to close their month with easier games against Arkansas-Pine Bluff, Albany and St Bonaventure.
UC-Irvine #7 – Louisiana-Lafayette #10
UC-Irvine: eight games in the Anteaters November schedule. Utah State and South Dakota State (twice) and the big match of the month against California. Then, two easy games against Pacific and Milwaukee before finishing against East Tennessee State and Santa Clara.
Louisiana-Lafayette: partenza importante contro Minnesota prima di calare di difficoltà con Montana State e Panhandle State. Delaware State dovrebbe essere lo stesso una avversaria facile con l'occasione di alzare tante statistiche, James Madison e Texas Shouthern chiuderanno un mese abbastanza facile per i Ragin' Cajuns.
UT-Arlington #8 – Iona #9
UT-Arlington: a busy and difficult schedule for the Mavericks who will have to keep up with opponents like Minnesota and Florida Gulf Coast in their second and third game before easier meetings with Arkansas and St. Francis (NAIA). Mount St. Mary will be the first of three increasingly difficult games against Fordham and Texas.
Iona: only three games in Iona's November schedule. The first one will be on the road against Florida State and then the home opener against Nevada. They will finish at home again against Drake. It would not be much of a surprise if they end up losing all three of them, although Iona seems to be a better team than Nevada and Drake.
[/nextpage]
[nextpage title=" "]
MidWest Regional
Dayton #1 – Fordham #16
Dayton: not a busy schedule for the Flyers in November, but a hard one. The opener is against Austin Peay followed by a meeting with Alabama. The game against St Mary's will be telling some truths about this team, before facing Nebraska on November 24th.
Fordham: plenty of dangers early on for Fordham. The most important games tournament-wise will be against NY Institute of Technology and UT-Arlington.
Weber State #2 – Marshall #15
Weber State: the game against Antelope Valley will open up the season, followed by Pepperdine, Stanford and UC Davis.
Marshall: North Carolina Central will be their first opponent, followed by Morehead State. These two are the team's best chance to fill the stat sheets. Western Carolina and Jackson State will follow, and then the biggest game of the month against Ohio State. They will finish against Ohio on November 30th.
Valparaiso #3 – William&Mary #14
Valparaiso: the Crusader's schedule for November will see games of increasing difficulty for the team. Southern Utah, Trinity and Coppin State will be the first three. The fourth game will be against Oregon, and it will not be easy, and it will be much of the same against Alabama. Then it's Ball State and Rhode Island to wrap up the month.
William&Mary: first four games against Bridgewater, Louisville, Presbyterian College and Duke, in this order. The game against Liberty should be an easy one, and they will finish against Central Michigan.
Monmouth #4 – Stony Brook #13
Monmouth: the Hawks' schedule seems easy enough, except for the Syracuse game. They will open against Drexel, followed by South Carolina and obviously the Orange. Cornell should be a winnable game, just like South Carolina and Holy Cross, the final game.
Stony Brook: considering the level of competition, it should be a good month against solid opponents in Boston College, Maryland and Towson. The opener against Columbia and the finale against Loyola should be easier.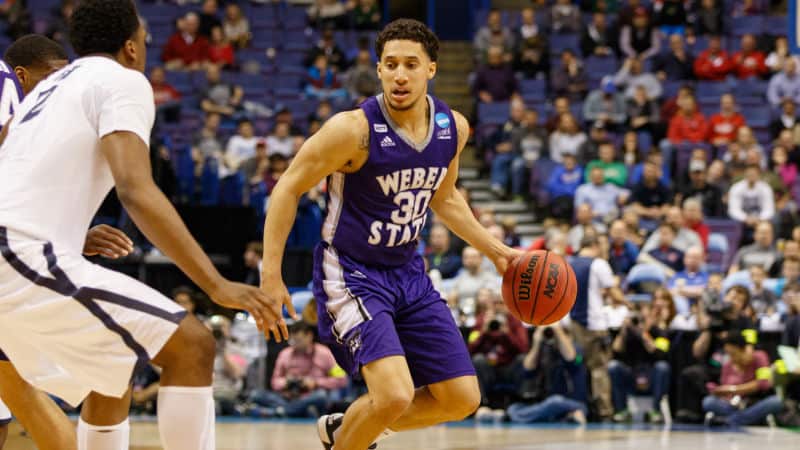 Vermont #5 – Boise State #12
Vermont: all of the scheduled games for November are winnable, the only opponent that might create some difficulties is Providence, while Lyndon State and Wofford will be a good chance to buff up the statistics.
Boise State: the opener against Northwestern University should be an easy one, but it gets tougher with games against Charleston, Presbyterian College and a prohibitive game against Oregon. SMU will be the month finale.
Northern Iowa #6 – Charleston #11
Northern Iowa: an easy start for the Panthers against Coe College before two big games against Arizona and Xavier. They will finish against George Mason, and they will need a good game here to give themselves a chance to advance.
Charleston: they will start the season against The Citadel and go on to another easy game against Coastal California. The Cougars will have two difficult games against Boise State and a Villanova that seems on a different level. The game against South Carolina Upstate will be their last in November.
Old Dominion #7 – Harvard #10
Old Dominion: the Monarchs will face Louisville early on, meaning they will need to get enough points through their other games. Dartmouth, James Madison and Richmond seem to be the opponents that might serve their cause.
Harvard: it will a tough game in the opener for the Crimson against Stanford, followed by Fisher College. They will proceed to play Holy Cross and then UMass, a team that might cause some troubles. They will finish against George Washington.
UAB #8 – South Dakota State #9
UAB: the Blazers schedule will be tough, especially in the second part of the month, when they will play both Kansas and St Mary's. They will have to stay as close as possible in those two games and then recover against Arkansas-Pine Bluff, Furman, Troy and Alabama A&M.
South Dakota State: California and UC-Irvine will be tough games, followed by Wayne State to balance their statistics. Then it will be Wyoming, Idaho, UC-Irvine again, East Tennessee State and Milwaukee. The finale will be against Minn Crokston.
[/nextpage]
[nextpage title=" "]
South Regional
St.Mary #1 – North Dakota #16
St.Mary: on paper, none of the scheduled games is a clear loss for the Gaels. Nevada, Praire View A&M, San Jose State and UAB should be easy games, Dayton and Stanford certainly not as much but there should be no surprises here.
North Dakota: it will be almost preseason in the first three games against Crown College, Mayville State and Presentation College, and North Dakota should take advantage of the easy schedule early on to buff up their averages, since they will go on to play North Florida, Wright State and CSU Bakersfield.
VCU #2 – Toledo #15
VCU: the season will start against UNC-Asherville, and it will not be easy. The second game will be against Liberty, followed by Binghamton. They will wrap up the month with two difficult match-ups against Baylor and Princeton.
Toledo: St Joseph's will be the first opponent of the season, followed by Youngstown State, Wright State and Middle Tennessee. Then, a back to back against Evansville, Middle Tennessee again and UNC Wilmington.
Princeton #3 – Northern Colorado #14
Princeton: the Tigers will have a favorable schedule in November. Lehigh, Lafayette and Rowan University are all winnable games, but they will have a tough opener against BYU and a tough finale against VCU.
Northern Colorado: a challenging schedule for the Bears who will play Butler in their first games and will go on against CO Christian and Santa Clara before the big match against Arizona. The game against Sacred Heart will be the prelude to the month finale against Oklahoma.
Akron #4 – Hofstra #13
Akron: the Zips will have a relatively easy November playing Youngstown State, American, Radford, Georgia Southern, Air Force and a finale against Adrian College who will be a key to improve their averages and advance.
Hofstra: a relatively easy month of November for Hofstra as well who will open up the season against Coppin State and will then play against Sacred Heart, Manhattan and Bradley. The game against Medaille College will offer the right chance to improve the team's averages before finishing against Columbia.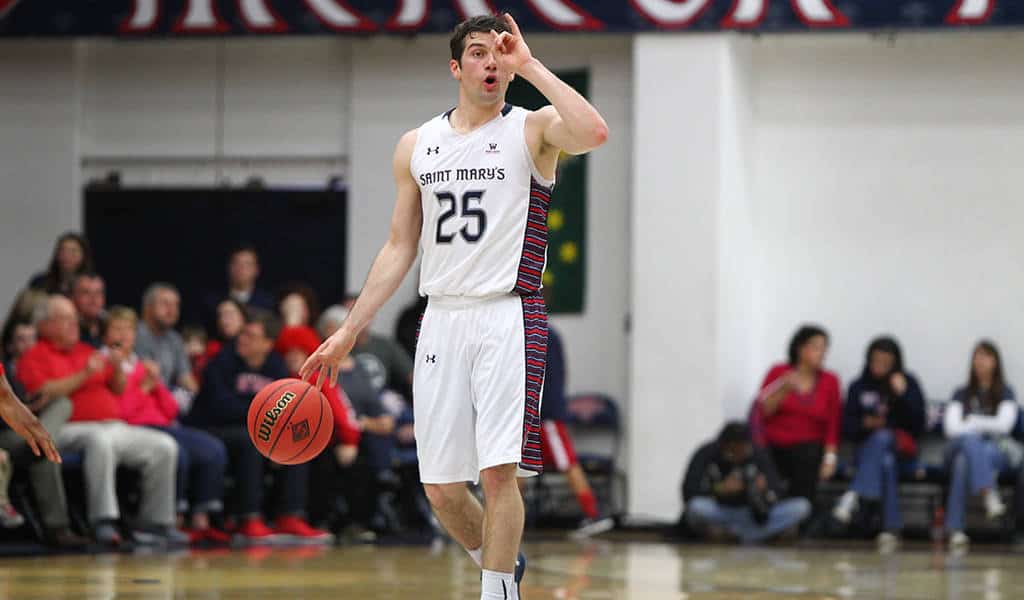 Long Beach State #5 – Richmond #12
Long Beach State: the 49ers have a very hard opening schedule, playing North Carolina, Louisville, UCLA and Kansas in the first month. The game against Wichita State might be winnable after the opener against Cal State-Los Angeles, as well as the Binghamton game, who will be in between Washington and Florida Gulf Coast.
Richmond: a much easier month of November for the Spiders with Maryland being the only top 25 opponent. Virginia Military, Robert Morris and Hapton should not present any problem. If underestimated, Old Dominion might be a tough opponent. They will finish against Bucknell.
Towson #6 – Howard #11
Towson: they have a fair chance to win all of their games in November, but they might lose them all just the same. George Mason and Morgan State will be good tests to get ready for the Maryland game on November 20th. After that, it will be Boston College, Stony Brook and the month finale against Goucher.
Howard: the Bison will play Michigan in the opener, Marquette on the 14th and Georgetown on the 27th. The game against IUPUI should bring some gaudy numbers to buff up their statistics.
Illinois State #7 – Florida Gulf Coast #10
Illinois State: the Redbirs will play Murray State in the first game of the season and then will face Fort Wayne, TCU, Ferris State and will wrap up the month against IUPUI.
Florida Gulf Coast: a team with great ambition and with a difficult calendar. They will open up the season against Florida, followed by UT-Arlington. They will go on to play Baylor and Michigan State before finding weaker opponents in Binghamton, Long Beach State and Ave Maria.
Middle Tennessee #8 – UNC Asheville #9
Middle Tennessee: the opener against Miligan will be an opportunity for a strong start before facing Murray State, UNC Wilmington and Ole Miss. They will have easier games in Tennessee State, Toledo and Evansville.
UNC-Asheville: a well balanced schedule, starting against VCU and followed by Georgia, South Carolina UpState, Siena and Furman before playing Kansas on the 25th. Brevard College will be the finale and the last chance to increase their chances to advance.
[/nextpage]
[nextpage title=" "]
West Regional
Gonzaga #1 – Texas Southern #16
Gonzaga: considering how good this team is, the schedule seems relatively easy. They will start against Utah Valley, Bryant and Quinnipiac, and the only real challenge might be the game against San Diego State.
Texas Southern: the team will have a busy schedule early on, playing UT-Arlington in the opener. Delaware State should be a close game, and the same could be said for the games against Rice and Louisiana-Lafayette. La Salle and James Madison should be winnable games. They will wrap up the month with a big match against Arizona.
Fresno State #2 – Seattle #15
Fresno State: the opener will be against UT-San Antonio and the Italian Giovanni De Nicolao, followed by winnable games against Praire View A&M, Lamaer and CSU Bakersfield. The game against Oregon State will be a tough one before the month finale against Menlo College to round up the team averages.
Seattle: the team of the Italian duo Scott Ulaneo-Mattia Da Campo will open up the season against Pacific Lutheran before games against much better competition in Colorado and Notre Dame. The team will go on to play Louisiana Monroe and the finale against UCF.
Belmont #3 – SF Austin #14
Belmont: the Bruins will have their opener against Vanderbilt, followed by Western Kentucky. They will have a couple of tough games against Florida and Rhode Island before an easier finale against Lipscomb.
SF Austin: a big game in the Lumberjack's season opener against Kentucky, followed by Longwood and Northeastern State and a finale against Louisiana Monroe.
Fort Wayne #4 – UT-San Antonio #13
Fort Wayne: Arkansas will be the first opponent of the month, followed by Kenyon. The level of competition goes up in games against Illinois State and UMass Lowell before playing Indiana. The Mastodons' last three games of the month will be against Mississippi Valley State, Siena Heights and Austin Peay.
UT-San Antonio: opening game against Fresno State for Giovanni De Nicolao's team followed by a tough game against Oregon State. The team will then go on to play UIC, Praire View A&M, Lamar and a finale against Texas State.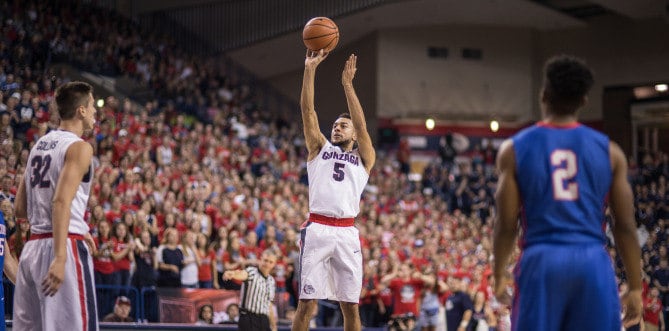 UNC Wilmington #5 – Rice #12
UNC-Wilmington: a relatively easy month for the Seahawks. Claflin will be the opponent in the season opener, followed by Eastern Kentucky, East Tennessee State, Middle Tennessee, Evansville, Toledo and Western Michigan.
Rice: the Owls will begin their season against James Madison, followed by Texas Southern. They will play Omaha on the 19th, Montana State on the 21st and Delaware State on the 23rd. They will finish their month with games against Incarnate Word and Houston Baptist.
North Dakota State #6 – Ohio #11
North Dakota State: their November schedule is not too hard but there are plenty of annoying opponents that might turn into costly losses. The opener is against Arkansas State, followed by Minne Morris, Navy, UNC Greensboro, High Point, Waldorf College and Missouri State before the game against Xavier, where the team will have to avoid a blowout.
Ohio: they will start the season with a tough three-games stretch playing Southern, Sam Houston State and Georgia Tech, followed by Tennessee Tech and Marshall.
St.Bonaventure #7 – Colorado State #10
St.Bonaventure: the opener against St. Francis will be a warm-up for the game against the Florida Gators on the 17th. Little Rock, Central Michigan and Pepperdine will be key to maintain the team's averages before playing Siena in the month finale.
Colorado State: the Rams will play New Mexico State in the opener, will have an easy game against Ft. Lewis and then a tough one against Stanford. Maryland-Eastern Shore, Southeastern Louisiana and Alcorn State will be the most important games to balance their statistics before playing Colorado on November 30th.
New Mexico State#8 – Sam Houston State #9
New Mexico State: Arizona Christian will be first opponent of the season and the chance for a strong start, then they will play Colorado State on the 13th. The Aggies will go on to play Samford before the game against New Mexico. They will play Bethune-Cookman on the 20th and wrap up the month with games against Nicholls, San Diego and Air Force.
Sam Houston State: the Bearkats will have Le Tourneau in their opener, followed by Ohio, Southern and Tennessee Tech before three tough games against Georgia Tech, Idaho and Baylor.
[/nextpage]