Sean May won the Ncaa championship and tournament MVP with North Carolina in 2005. He was the 13th pick in the 2005 draft for the Charlotte Bobcats, but his career in the Nba was cut short by injuries and he eventually chose to move to Europe, including a short stint with Montegranaro in the Italian Serie A. Two years ago, he joined North Carolina's coaching staff. We had the chance to talk to him about his new role with UNC, how his relationship with his mentor Roy Williams changed with that new role, his ambitions and his Italian memories.
Let's start with your role at UNC: you took the role of director of basketball operations, can you explain us what that means?
The title of Basketball Operations means I handle all of our logistical needs for travel. Planes, hotels, food etc.. Any of our players needs on a day to day basis. I also handle a lot of our video needs as far as scouting other teams.
I read that everything started with a series of Tweet during your season in France, the last for you as a player: what did you talk about in those tweets? Which are the technical elements you pointed out?
I think the tweeting was something that naturally came to me. I always stayed up and watched every Carolina game as I was playing overseas. One day I just started tweeting about the game because I thought people would love to hear a players perspective. That caught on with a lot of people and they seemed to like it so I kept doing it.
How and why did you decide to join UNC staff?
I knew that I wanted to get into coaching as my career started to wind down. I met with Coach Williams a few times during my playing career overseas and let him know that my plan was to retire as soon as something came available to get on his staff. I went and played a few more years and then joined his staff in 2015.

This is your second year as part of UNC staff, and both years the Tar Heels reached the championship game: tell us something about winning a championship as a member of the staff and the emotions you lived last year.
The thing that is different about winning as a player and a coach, is as a player the competition is what drives you. As a coach, getting people to buy in and see the bigger picture, to sacrifice for the "team" is what drives you. I just wanted the players to experience what I experience as a player and winning a national championship.
But you had already won a championship as a player: are there any differences in winning a title as player or as a member of the staff?
There is a huge difference to winning as a player and a Coach. I think its easier to win as a player. Going out and competing is what drives you. If you love to compete you just go out there and play. As a coach you have to see the big picture. Help players see the big picture and buy in. Its extremely hard as a coach. The technical part of the game is so important as a coach. Trying to give your team any advantage you can, each and every time you step out on the court is difficult.
In a interview for "Inside Carolina" Brandon Robinson said that "May played for Coach Williams, and so he knows what Coach wants": so, what does Coach Williams wants?
In that article I think Brandon was referring to my relationship with he players. How I communicate with them about what Coach Williams wants from them. Its not only that I work for him now, but I played for him. So when I talk to them about certain things that happen on the court it comes from a place of experience and understanding because he used to talk to me about that same things.
Has your relation to Coach Williams changed from when you were a player?
My relationship has changed with Coach, but it hasn't changed much. He doesn't yell at me nearly as much as he did as a player. I still lean on him for advice and try and pay attention to every thing that he does.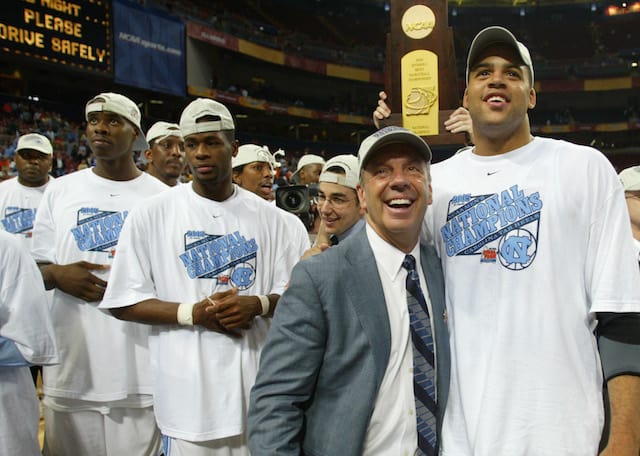 The end of the NCAA investigation on UNC African and Afro-American Studies Department (Afam) seems to have relieved Coach Williams, hasn't it?
I think he has found more energy. He was fighting that battle for so long. I think he is enjoying just being a coach again.
North Carolina has always been at the top of the ACC, but this year it seems unlikely you'll make it all the way, both in the conference and in the NCAA tournament. What do you expect from this season?
We have had our struggles just like many teams in our league. We play in the best league in the country, and there are a lot of good teams. We just have to continue to take it day by day and game by game and we will be fine.
Meeks, Hicks and Bradley's are all gone, leaving a huge hole in UNC front-court: when do you think Garrison Brooks and Sterling Manley will be able to fill it?
Its always a blessing to have guys graduate and leave school to become pro's. It left us a little bit thin in the front court something that we weren't expecting. Our big guys are getting better and will continue to get better they just need a little bit more time.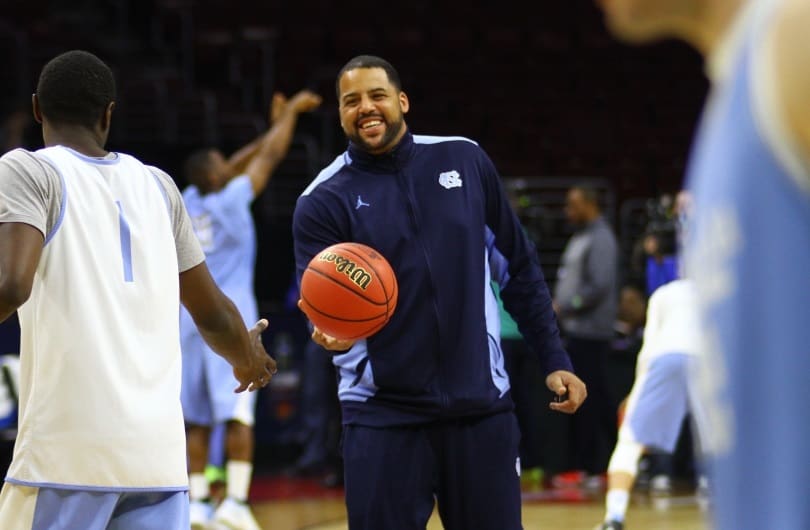 Do you think Duke is and will be the favorite next year as well?
Duke will be a good team next year and will have a chance to compete for a championship. We will also have that chance so I am looking forward to it.
Many Italian young players are trying the NCAA path. What would you suggest to them? What should they work on in order to be ready and suitable to NCAA? What do you ask to your perspective players?
I love the fact that more European players are trying to go the NCAA path. I think it can be a great avenue for them. From a basketball standpoint I think they will do fine and have tremendous success. I think the thing they must account for is how hard it is academically. I think that's where their focus needs to be.
Since we referenced Italy; your experience in our country was brief, but eventually Montegranaro was able to avoid relegation and the derby versus Pesaro was literally YOUR match: do you have any fond memories of those months in Italy ? What do you think about the Italian league?
I loved playing in Italy. The people in Montegranaro were amazing. I enjoyed my time there. I lived in Italy for the first five years of my life, while my dad was playing basketball there. So I was really excited to go back and to play. Its a great league, great players, and well coached teams.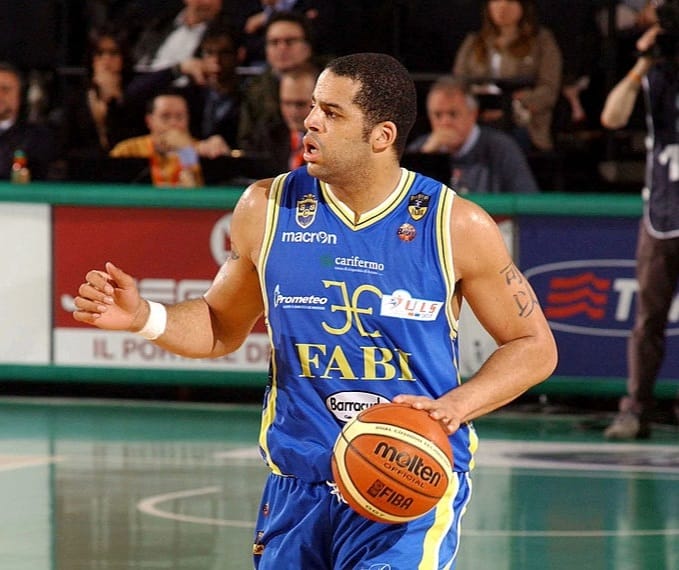 When you had to choose your college you picked UNC over Indiana, but your career as a player was very similar to your father's: you were both stars in college and won an NCAA title; you both went through struggles in the NBA and then you both played in Europe (including Italy). Injuries affected both your careers. Do you have any regrets?
I have no regrets at all. I wish I could have been more successful professionally, but I think I learned a lot about myself through all the struggles that I had. So because of that I had no regrets.
Let's close with your future ambition: is being a coach your biggest aspiration? Should Roy Williams start worrying about his position?
My future ambitions, I want to continue to learn from Coach Williams. Want to continue to develop my craft and help young kids have the success that I had. Hopefully one day I get a chance to be a head coach.