A fascinating, growing but also intricate landscape. Colleges are increasingly interested in Europe and this now happens at all levels, not only in Division I. As for the Euro players, this option can be very tempting but also difficult to navigate correctly. This is where some useful (if not crucial) third parties could come into play to be a bridge between the US and the Old Continent. Elite Euro Talent, created by an American coach – Jason Benadretti –  and an Italian one – Tomaso Sasdelli – organizes showcase camps (both in the US and Italy) and help players finding the right fit in the prep school and collegiate worlds. Here is what the two founders of EET told us about their experience.
How things started with Elite Euro Talent?
Jason Benadretti – In 2015, Tomaso and I noticed that international families needed help. There was a gap in terms of lack of understanding about how to go overseas, how to pursue not only athletic opportunities but educational opportunities. That year we had our first event in Southern California. We had a kid from Estonia go D1 right out of the camp. All of a sudden, we had all these kids wanting to go to the USA. That's kind of what started Elite Euro Talent and it's now transformed into high school placement, because obviously if you want to get to college the best route is to get to the USA as soon as possible, but then also for kids from other European countries who want to play pro outside their country.
Tomaso Sasdelli – We placed our first player to Loyola Marymount, a Swedish tall shooting guard, and it was pretty easy because European players looked fancy, exotic. And college coaches were not attending FIBA events at the time. In 2016, I was in Sofia for the U16 European Championship and there were no college coaches. Two years ago, in Podgorica, the last edition that we could attend, it was full of college coaches. Everybody now is moving on the European players, so the competition is much harder. Even if you are a good player, you could struggle to get an offer.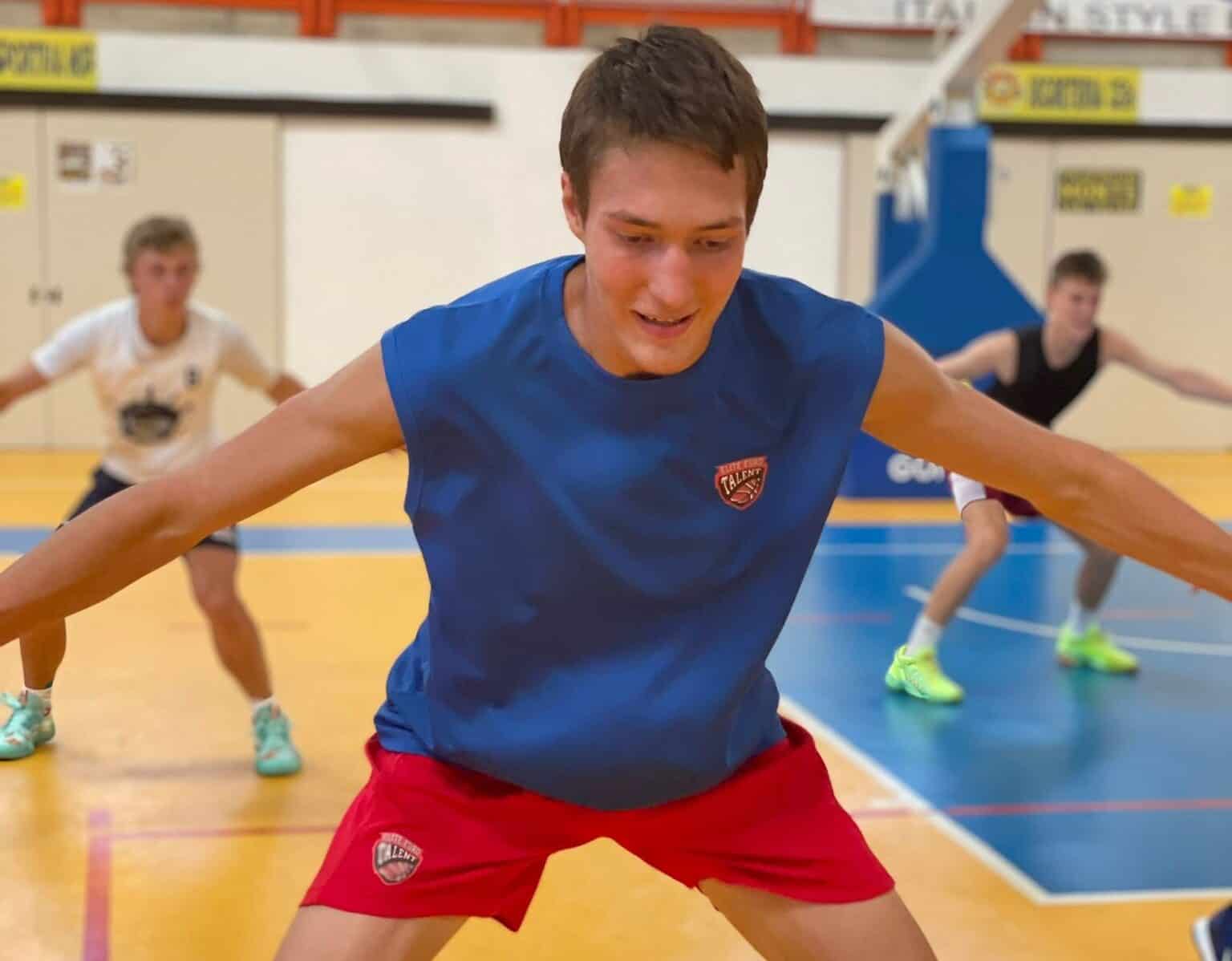 So the college recruiting landscape abroad has evolved during your six years of activity.
Jason – It's a competitive landscape now. There's so many kids, everyone wants opportunities and the colleges are starting to wake up a bit. But we noticed that the kids who make the move get much better. So even if they want come back and play professionally, for the most part they're improved, because a big component of it, it's the strength and conditioning in the US. The infrastructure is much more advanced. It's not to say that clubs in Europe don't do a good job, but there are just different advantages when you have more money, more things well founded.
What's the state of the aforementioned US-Europe gap now?
Jason – There are so many coaches that don't even know where countries are. If you point a map and say "Hey where's Estonia?" they'll point to South Africa. It's sad, but it's true. So we tell our players "You guys have to realize this is what you're working against". It's tough to get the coach with the right mindset. I think that the coaches who have success in Europe understand the differences and also invest to come here. At our last event we had a Division II coach here, and we tried to give him opportunities and educate him. One thing is to recruit in Europe and another is to come here, mix with the locals, be part of the scene and understand that not every European player is the same. Because there's a lot that goes into recruiting European players. Sometimes with the Ncaa it can become a little dodgy, with some of these rules, who's around the players. It's just those intricacies and understanding how to navigate that: the guys coming to European championships and events like these are really setting themselves apart.
Tomaso – On the other side, it's the same thing with European players and their families. They don't know much about the US process. That's why we try to educate them with our info sessions. Everybody see the NCAA Tournament and want to go to the big schools, which is not possible.
And here's where is important to teach Euro kids about the value of mid-major schools.
Jason – I think Oral Roberts, which has recruited an Estonian of ours, is a good example. They've recruited internationally and they've done it well: they went from being a school that was not on the radar to be an Elite Eight team and now every international player knows what ORU is. Now they're able to get involved with higher caliber recruits because they brought in the right guys.
Tomaso – Two years ago we were saying "We got a very good college called Oral Roberts" and everybody was like "No, I want Duke!". Or there are guys who think that they can go to, say, Princeton just because they have good grades. And there's Division II, which is very good, Division III, NAIA, JUCO: lots of possibilities.
Jason – We're trying to close that gap for families but also for colleges in the US, because there are so many great opportunities and we don't want the kids and their families to miss out. If you have a fantastic D3 opportunity, go grab it, because you never know what's gonna come from that.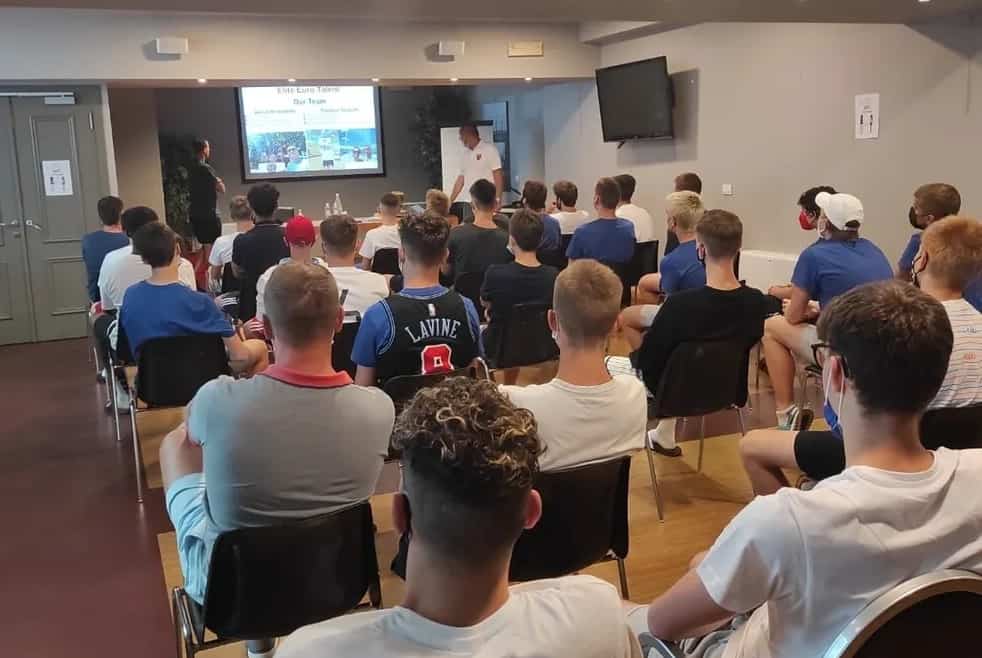 What's the most recurrent profile/type of player you have to work with?
Tomaso – 90% of the players are short players, so 90% of our requests are from players between 6 foot and 6-2 tall. For them it's very difficult because in America they would have to compete against very strong and athletic guards. The big challenge for them is to get noticed, unless you're a star or play for a big Euro club.
Jason – Being realistic, if you have an opportunity, the US is where to be. They're American college coaches, so if you're under their nose, you just naturally have higher odds. I think a lot of kids are missing that understanding. Now, I'm not saying that if you're going to the US you're getting an opportunity. All we can do is to help you to be in a position where you can have exposure, but it's always up to the player to work hard, get great grades, do the right things on and off the court. If you want to increase your odds, just be where the coaches are. The reality is that the most opportunities are at a level that is not Division I, and I think that European and International kids are starting to understand that there are great opportunities that are not D1.