Saint Joseph's is looking to bounce back after a disastrous season and challenge the top teams in the A10 once again. Most players will return for a roster that saw several key pieces miss time with injuries, with the team piling 20 losses and only 4 regular season wins throughout the year. It had happened only twice in coach Phil Martelli 20-year tenure as the Hawks head coach.
Shavar Newkirk is working on his return from the knee injury that put an early end to his season, but it's still unclear as to when he will be fully healthy. It is entirely possible that he will miss the whole year. The Hawks, however, can count on two promising freshmen with good potential in Taylor Funk and Anthony Longpre. Even more important, Pierfrancesco Oliva fully recovered from the knee injury that kept him sidelined for a whole season and is now ready to play. He might be able to earn a starting role, but he will have to face plenty of competition. BN had the chance to talk to him about his ambitions, expectations and future plans.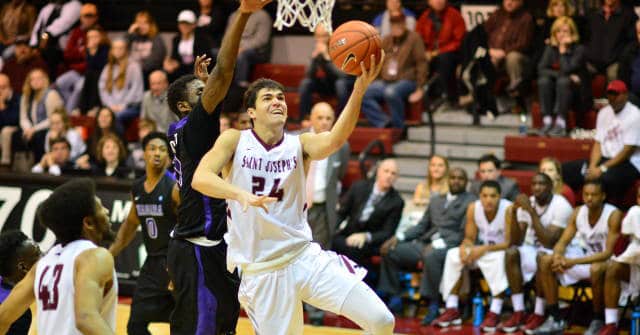 You were forced to sit a year out after knee surgery in 2016. How is the knee now and are you ready to play?
I feel good. Last June doctors told me that everything is ok and that there are no restrictions on my workouts. The goal is to be a much improved player on my next game compared to the player I was in my last, in March 2016. I feel like I am ready to play, but I can make good use of the two more months to train and get in better shape before the first official game.
In your first season you won the A10 title and reached the second round in the tournament. How hard was it to spend your second season watching your teammates play?
It was tough. It hurt not being able to be on the court, I had great expectations for my second year. We had a frustrating season and suffered too many injuries, but I believe next season will be different.
How does it feel to workout alone, with no games to play?
It was tough. It was tough to feel like I was part of the group. I rarely followed the team on road games to focus on my rehab. It was also hard to create a bond with the rest of the team, since I could not work out with them. I missed that knot in the stomach that comes before every game or during coach Martelli's pre-game speech. I can't wait to feel all of that again.
Coach Martelli and the fans believe in you. Could you talk about Saint Joseph's environment?
Saint Joseph's is not a hard place to be, but it is also quite complex. Every year comes with huge expectations because Philadelphia is a basketball city and rivalries are quite strong. Martelli believed in me since I was in high school, and of course I appreciate that. The fans got to know me but, after last year, I will have to win back the trust of both fans and coaches.
What's your best memory so far?
I think it has to be the Atlantic 10 title. It was a crazy day with the trophy, the tournament selection and when we came back to Philadelphia, it was about midnight, when we reached the arena, students and fans were there to celebrate with us.
You play in Philadelphia and you lived with a family that roots for Villanova, a college that recruited you when you were in high school. Do you regret the decision not to play for coach Jay Wright?
No regrets. I honestly believe Villanova was not the best for me. I am sure I made the right choice and I have no regrets at all.
You have been overseas for quite a few years now. Which part of your game you feel you improved most?
I am better both on the physical and mental side of the game. My shot is more reliable than what it was and my shot mechanic is faster. As for the rest, I did not play for a whole year, I will let other people judge what I improved on.
Was it harder to go from Taranto to Siena or from Siena to the USA?
From Siena to the USA, mostly because the lifestyle is so different, compared to Italy. It is amazing, but life in Italy is much different.
In an interview a couple of years ago you said you felt like a 6-6 playmaker. Did you change your mind?
No, I did not. But I also think that plenty of people missed what I meant. When I say I am a playmaker I am not implying I have to have the ball in my hands and call plays. What I'm saying is that I must be able to make plays, whether it is off the dribble, pass or shoot. I feel like I can read and react to any situation without making mistakes, whatever position I am covering in that particular moment.
Federico Mussini, born in '96 just like you, left St John's after his second year. What are your plans for the future?
My only goal is to improve and maximize my potential. As of right now, I believe Saint Joseph's is the right place to do that and I am certain I want to stay here.
Do you keep in touch with the other Italians in the Ncaa?
Honestly, I don't. But I do like to know who is coming over and I am happy when other Italian player have success here in the USA.
Let's talk about the Hawks. Shavar Newkirk was playing at a very high level before suffering a knee injury last December. Things started to go south for St Joseph's after that. How important is he for this team?
Shavar is obviously an important player for this team and it is much better to have him on the court than on the sidelines, but nobody is indispensable. We will miss his scoring but, since we do not know yet if he will be able to play this season, we will have to find other options.
Charlie Brown had a great season, and there are plenty of expectations surrounding the two freshmen Taylor Funk and Anthony Longpre. What is the ceiling for the Hawks this season?
I can't speak on that. There's a good feeling around here, a good vibe. The most important part is that we like to play together, and that's an encouraging sign. I think we will be better than what people expect us to be.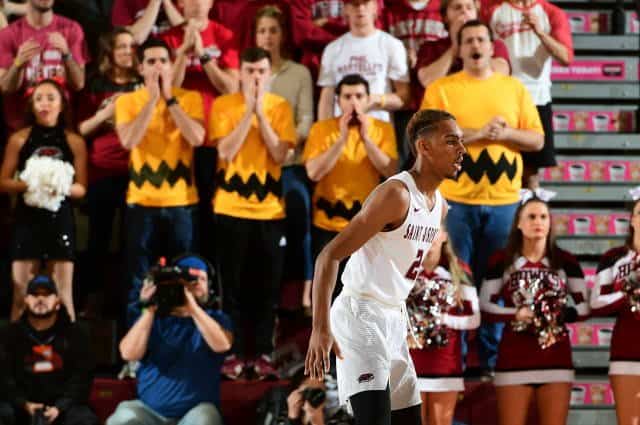 Who is the best player you have watched play?
I think it's Dillon Brooks, who left Oregon last year.
Which team is your favorite for the conference title?
Conference title? I don't want to jinx anything…
As for the national title?
I'll go with Duke.
Future prediction: Oliva will be satisfied with his season if…?
I'm not thinking about that. I am rarely satisfied about anything. I hope to be, but I know that I will find areas where I have to improve and that will motivate me to do better the year after.
Further into the future: where will Oliva be in 2-3 years?
These are tough questions. I'm focused on the future and I don't like to think about where I will be in 2-3 years. I think I will be wherever my effort brings me, and I hope it will be at the highest level of the game.