Terrell McIntyre carried Clemson to the Sweet 16 in 1997, yet never made it to the NBA. In Italy, however, he became a star. He was the face of four consecutive championships with Mens Sana Siena and he fell so in love with the city he named his daughter after the town that allowed him to climb to the highest echelons of European basketball. 18 years later, he is back in Clemson as Director of player development and the Tigers have already exceeded expectations. We had the chance to talk to him about his new role with his alma mater, the legendary win against UNC and the secrets of this formidable new Clemson squad.
You had stops in France and Germany, but it was in Italy you finally broke out. What did you like about our league and why did you decide to stay in our country?
Oh man! Italy is in my heart, simple as that. I spent many years over there and professionally I won many important things. Italy is my second home and when I was there I never actually missed US. In Italy you have a tough league, it allowed me to build up my career and learn a lot about the game and the way of coaching as well as about myself and my potential.
You won four championships with Siena. Which one of those is your favorite? Do you have a special memory of those years with Men Sana?
I'd probably say the first and the last. The first, because it was my first big trophy in Italy and it was a huge success. The last, because it arrived after a very difficult moment for me: I knew that it would be my last season in Siena and I had been dealing with a bad knee the whole season. Despite the injury, I really fought for it and winning the championship felt great.
I read that you named your daughter after the town of Siena. The town must have a truly special place in your heart.
Yes, Siena is a special town to me and my family. I played there four seasons and my daughter was born there. I wanted to give her the name of the town that gave so much to me and my career. We talk a lot of my time there and I think that one day we will go to Siena all together.
Did you happen to follow the investigation that brought the club to bankruptcy and the vacation of two championships? Have you heard from Ferdinando Minucci since you left? Which memories do you have of him?
No, actually no. I heard things but when everything happened I was already back in the US. Indeed I was very sad to hear about that unfortunate event.
Last summer, and 18 years after the last time, you went back to Clemson University. How did you get in touch with Coach Brownell?
When Coach called me I was very surprised. At the time I was in Charlotte, but I wasn't doing anything special. I was very happy to accept what he offered me. Going back to my college and to the program I played in was an exciting idea.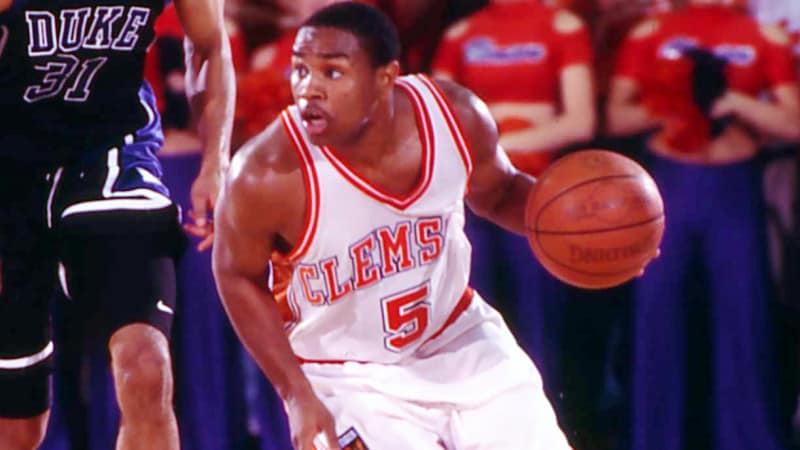 I read that in the meantime you also graduated, since you hadn't finished your exams. What was going back to school like? Why did you take this decision?
Ohh! It was very different (he laughs as he says it). In 2015 my grades were better and technology was quite different from when I studied here in my college years. All jokes aside, finishing my degree was very important to me. I had already decided that once I had finished my professional career I would have gone back to university. And so I did. I was more focused and I was aware of what I was doing. I could start working here in Clemson only because I got my degree.
About your new role at Clemson University, in an interview with the "Clemson Insider" you said that as a Director of Player Development you are a"life skills" coach for the players. What values do you think your players will need in their lives and on court?
When it comes to skills, I think that both life and basketball are similar. You need education, you must be able to execute what you have learned in order to improve yourself and your position, you want to get better and better both in life and when you play basketball. This is what I mean when I talk about "life skills", and to be both a good player and a good person you need to own them.
You are a real legend for Clemson University. You are a three times All-ACC Guard and you led the team to the NCAA tournaments in three consecutive years. What is your favorite memory of your college years with the Tigers?
Probably, getting to the Sweet 16. It was a huge achievement for our program, you know, it doesn't happen so often here! (Clemson reached the Elite Eight only once in 1980 and the Sweet 16 in 1990 – but it was vacated). And then winning against North Carolina in their state (51-42). It was huge. UNC is one of the most important programs in the NCAA and we had never had much success against them. I think that everybody here in Clemson remembers that win and that Sweet 16.
You never really had a chance in the NBA, after going undrafted in the 1999 draft. Do you have any regrets? What went wrong?
Regrets? No, I would say no. I had a great career in Europe and I was able to take care of my family and start my present career. To be honest, back then the NBA was different and there was no room for players like me. I was a very small point guard (Terrel is 5,9) who loved to shoot. Let me rephrase that: in the 90es and early 2000s the NBA was looking for big point guards, and I wasn't. Now it would be easier for me to get a chance, it is not unusual to see players of my size. Besides, a player who loves to shoot and get to the basket would be a better fit in a positionless league, as it is the case nowadays.  Point guard, shooting guard, power forward… whatever, as long as you can play basketball. In the past, a point guard had a different role.
Let's talk about the present. Clemson is having a great season so far. With Jaron Blossomgame leaving, nobody expected you to be ranked #15 and make it to the NCAA tournament. How did this happen?
Jaron will certainly do well professionally. But now that he left, our strength lays in the team as a whole. The Tigers are a tight team, it is not about one star or two, we are a team who plays together and every single player gives his all in every game. All of our players can shoot and defend. Everyone, both the starting five and the other rotation players, is very motivated and confident. The way we play defense makes it obvious, anyone can see we are a great defensive team.
So, defense is the greatest strength of this team?
This team is proud of its defense, and our players are really good and solid on that side of the court. We also have great offensive players who can really shoot the ball, but we are very consistent on the defensive side.
Do you think Reed and DeVoe will have a future in the NBA?
Yes, absolutely. They have a great work ethic and they always give their all on and off court. I really hope that they are gonna have a chance when the time comes. They will have a bright future!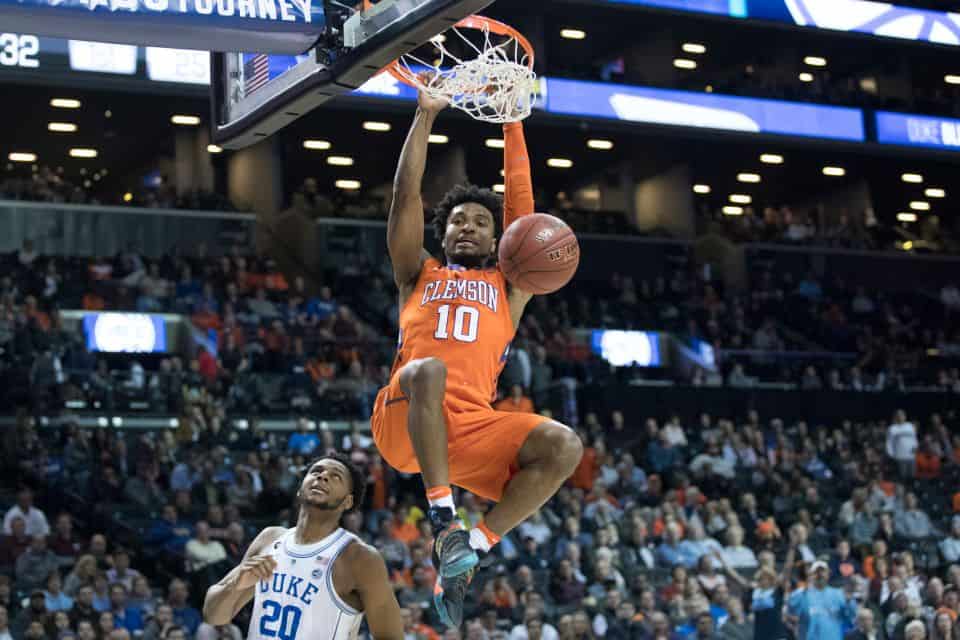 You won huge games throughout your career, but the one against UNC is almost legendary, since the Tar Heels were at the time on a 10-game win streak against the Tigers. How did you all react to this victory? What was beating the Tar Heel like ? Can you tell us any anecdotes?
Nobody on our team paid too much attention to what happened in the past. We really didn't care whether we had lost to them 50 or more times. I mean, this team, this team with these players, lost to UNC only once. When our guys stepped on the court they played in a very confident way for the full 40 minutes.
Your team scored only 13 points in the second half of a nightmarish game against Virginia. Are the Cavaliers the favorite to win it all?
Their defense was so great we were unable to score. Besides, Virginia lost only two games so far, is the best team in the ACC and has the best defense in the entire nation. When you play against teams that are so good you have to pay attention and learn as much as you can. We learned a lot from that loss. Virginia is very good, but you never know what might happen in the Conference finals and in the NCAA tournament.
What is Clemson's ceiling now that you lost Donte Grantham?
We certainly miss his game and his leadership but, as I said before, our strength comes from our group and not from a single player. We already proved we can win without Donte (6 wins in 11 games, including a huge one against UNC). The guys who came off the bench were a net positive. We have a "one game at a time" kind of approach and try to not look too far ahead. We'll play Florida State tomorrow (Feb 28th), That's a crucial game for us, and we are all focused on it. (The Tigers won 76-63)
Randy Childress told us that his dream is to go back to Italy to coach. What do you dream for your future?
Oh, well, it would be very exciting to go back to Italy, especially to Siena. But I am a person who lives day by day and so, at the moment, I just want to focus on my team and my role. I love it and I am learning day by day.